WE NEED YOU!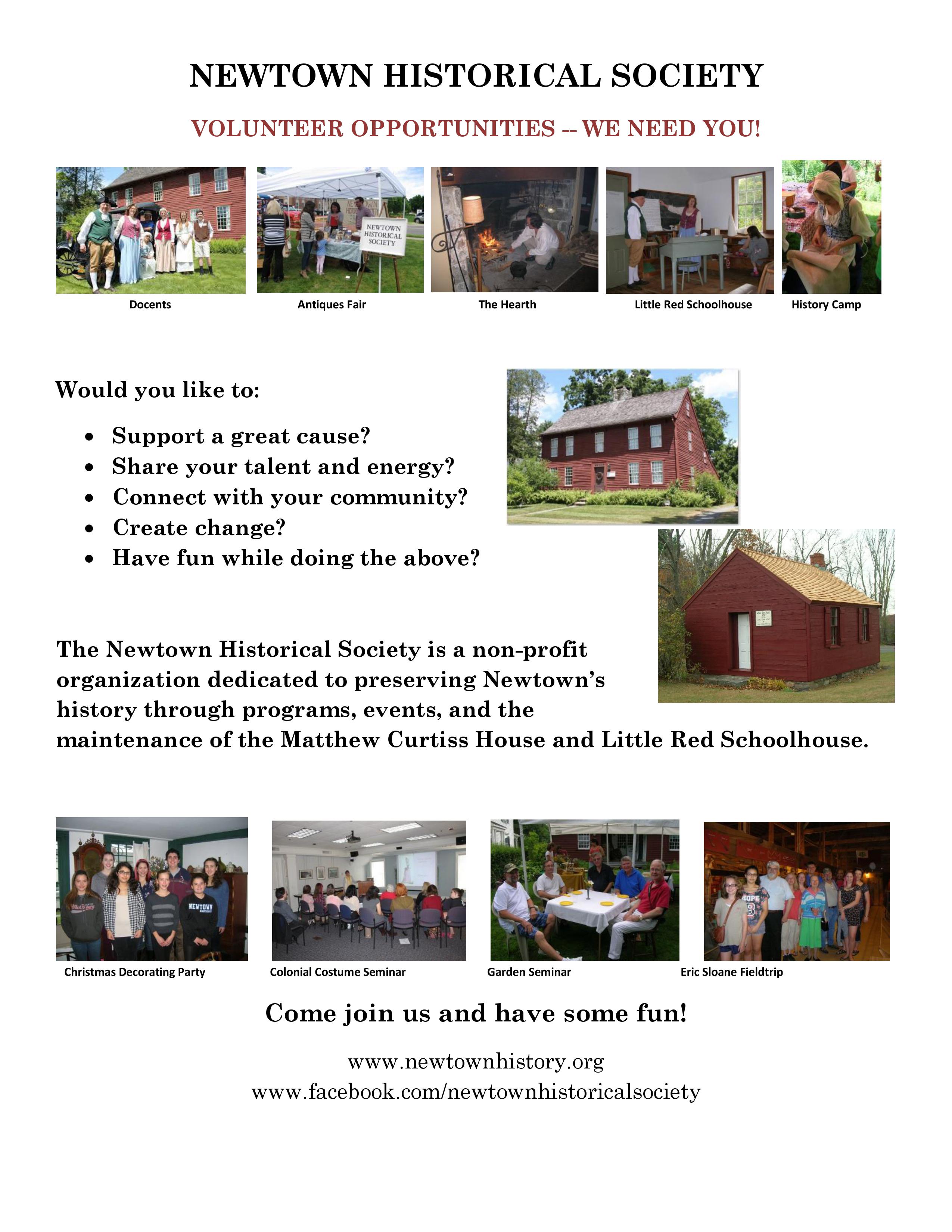 Volunteer Opportunities
The Newtown Historical Society is a non-profit organization dedicated to preserving Newtown's history through programs, events, and the maintenance of the Matthew Curtiss House Museum and Little Red Schoolhouse.
We currently need volunteers for the following positions: Secretary, Bookkeeper, Fundraiser Committee Chair, and Docents
If interested or you just want more information, please contact Barbara Wilson at bkwilsonhistory@yahoo.com or call 203-952-5516.
Upcoming Events

"The Allied Invasion of Normandy" by John Cilio
November 12th, 2019
7:30 PM
C.H. Booth Library
25 Main Street, Newtown
Join John Cilio and learn about one of the most pivotal events of the 20th century – the Normandy Invasion of WWII. The invasion began on June 5th with nighttime paratroopers converging on the French countryside followed by squadrons of gliders, numerous ships and Allied ground troops supported by nearly 300,000 naval personal. It was a vast international military operation that succeeded against the odds and one which called for human endeavor on a heroic scale.
Open House & Antique Tools demo
November 17th, 2019
12:00 - 4:00 PM
Matthew Curtiss House Museum
44 Main Street, Newtown
Join local antique collectors Tom Vaughn and Matt Malley to experience what it was like to work with tools from the colonial era through the early 20 th century. From joinery tools, cabinetry, hewing beams and more! Come see how these household items have changed through the years.
Holiday Open House with Special Guest Tenor Tim McKee
December 8th, 2019
12:00 - 4:00 PM
Matthew Curtiss House Museum
44 Main Street, Newtown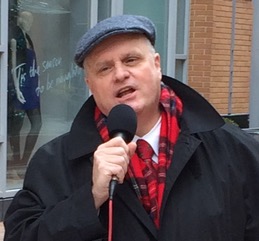 Come enjoy our holiday open house while being entertained by the voice of tenor, Tim McKee. Tim has been serenading audiences worldwide. He provides "Singing Telephone grams", Master of Ceremonies, and is a Special Event Soloist. He also offers classes, workshops and master classes in: acting, vocal coaching, improvisation and other subjects as well as hosts at home improv parties.
Tim grew up in Ridgefield and after away for almost Twenty years he's now back and loves living in his home state of Connecticut. Being in the entertainment business for over 35 years; He's studied at the American Academy of Dramatic Arts in New York, the Royal Academy of Dramatic Arts in London, and with Susan Batson at "Susan Batson Studio NYC".
Member's Holiday Cocktail Party
December 8th, 2019
4:30 PM
Matthew Curtiss House Museum
44 Main Street, Newtown
Feel free to bring your spouse or significant other for some good conversation and holiday cheer. The more the merrier! Please bring an appetizer or dessert to share. Finger food is preferred.
Spinning Wheel Demo & Open House
April 19th, 2020
12:00 - 4:00 PM
Matthew Curtiss House Museum
44 Main Street, Newtown
Have you ever wondered how yarn is made?  How does a spinning wheel work?  What is a drop spindle?  In this demonstration visitors will have the opportunity to observe techniques that have been used for centuries to create yarn.  Different fibers and the tools used to prepare them for spinning will be discussed.  Get a feel for what your ancestors had to do every day in order to clothe themselves and their families.