WE NEED YOU!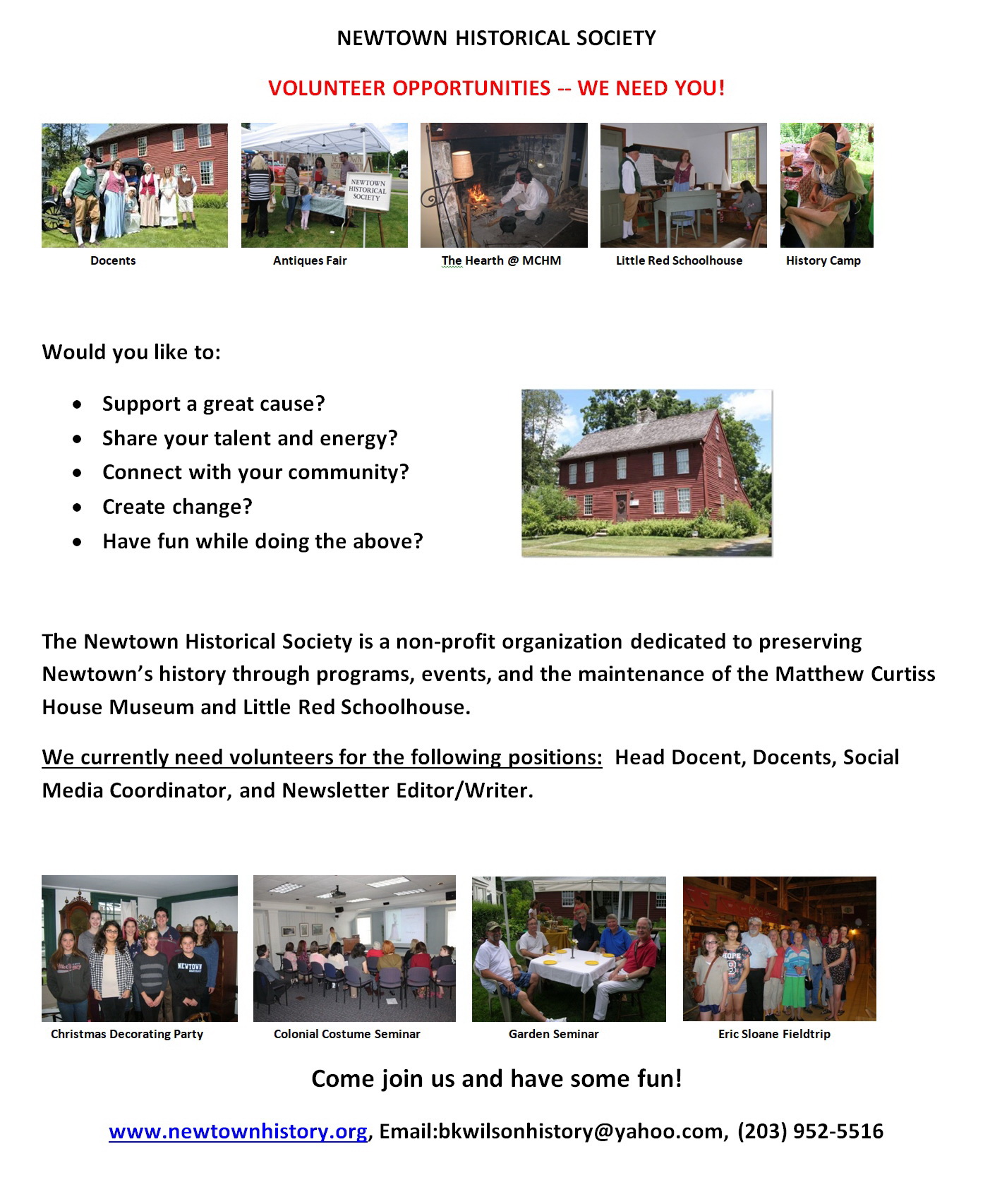 Volunteer Opportunities
The Newtown Historical Society is a non-profit organization dedicated to preserving Newtown's history through programs, events, and the maintenance of the Matthew Curtiss House Museum and Little Red Schoolhouse.
We currently need volunteers for the following positions: Head Docent, Docents, Social Media Coordinator and Newsletter Editor/Writer
If interested or you just want more information, please contact Barbara Wilson at bkwilsonhistory@yahoo.com or call 203-952-5516.
Upcoming Events

Open House
December 2nd, 2018
12:00 - 4:00 PM
Matthew Curtiss House
44 Main Street, Newtown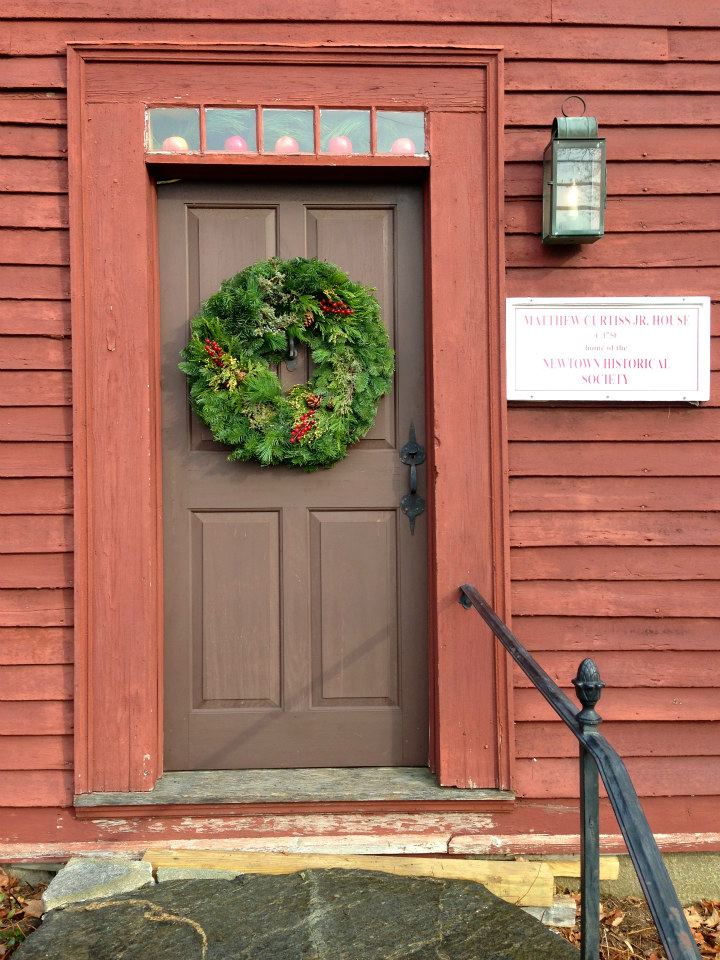 The public is invited to visit and tour the building, which will be decorated for the season. Our junior and senior docents will be available to answer questions about the house and its history, as well as how Christmas was celebrated during the 18th and 19th centuries. So come join us by the fire and enjoy a cup of warm apple cider.
Member's Holiday Party
December 2nd, 2018
4:00 PM
Matthew Curtiss House
44 Main Street, Newtown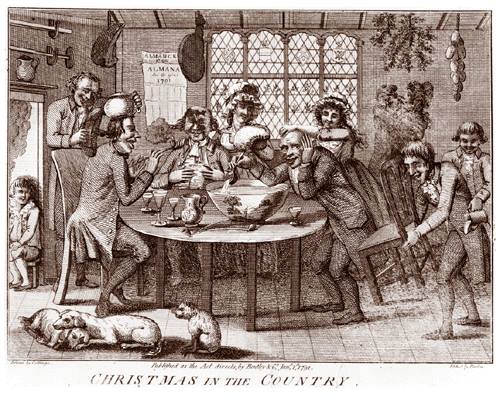 Immediately following the December open house, Historical Society members are invited to join with the Society's Officers and Trustees to celebrate the holidays. The Matthew Curtiss House will be festively decorated for the occasion.
We will gather in the Keeping Room with a warm fire and warm cider. Please bring your favorite holiday treat or hors d'oeuvre to share.
If you are not currently a member, but would like to become one, please click here
A Nation of Immigrants
March 10th, 2019
2:00 PM
C.H. Booth Library
25 Main Street, Newtown
While we have become used to controversies surrounding immigration in recent years, these feelings are nothing new. The United States has often been called a "nation of immigrants," but our history is more complicated than that. The nation has had a love-hate relationship throughout its history and in this lecture Kevin Jennings will provide some historical context for today's debates over immigration, tracing how American attitudes and policies towards immigrants have fluctuated since even before the founding of the United States.