WE NEED YOU!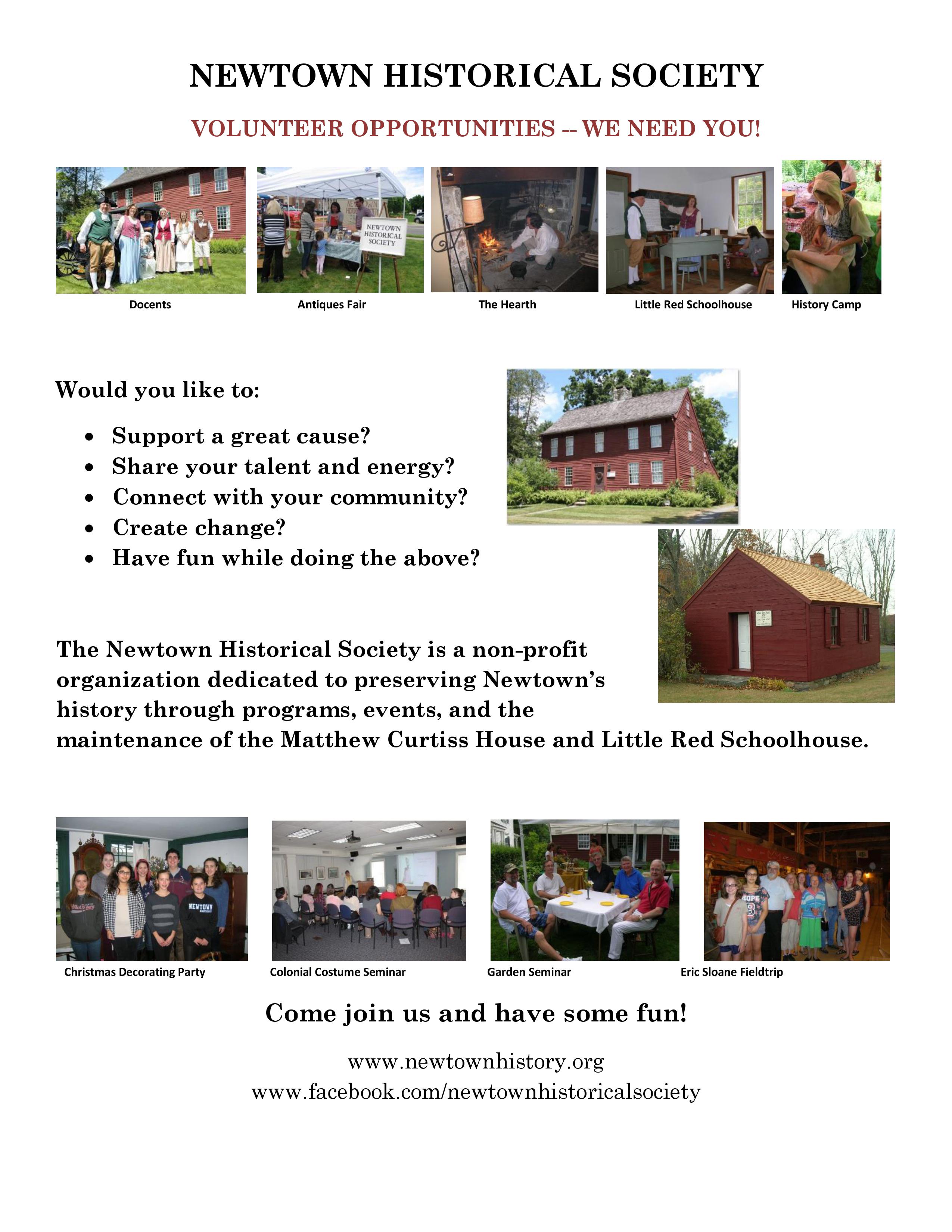 Volunteer Opportunities
The Newtown Historical Society is a non-profit organization dedicated to preserving Newtown's history through programs, events, and the maintenance of the Matthew Curtiss House Museum and Little Red Schoolhouse.
We currently need volunteers for the following positions: Secretary, Bookkeeper, Fundraiser Committee Chair, and Docents
If interested or you just want more information, please contact Barbara Wilson at bkwilsonhistory@yahoo.com or call 203-952-5516.
Upcoming Events

Open House and Beekeeping Demo
June 23rd, 2019
12:00 - 4:00 PM
Matthew Curtiss House Museum
44 Main Street, Newtown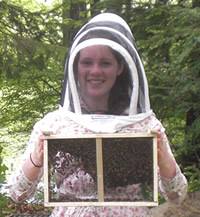 In this Matthew Curtiss House Museum Open House demonstration you will learn all about beekeeping history and how it plays a role in today's world. Our presenter will have a skep and other accoutrements, past and present. As well as an observation hive with live bees enclosed in a glass-sided mini-hive. Come learn what the buzz is all about!
Owner and resident Leslie Huston and fellow beekeeper Dean Haines are making a fresh start of the business previously owned and run by beekeepers Ed Weiss and Howland Blackiston, who launched Bee-Commerce in 1998 as one of the first e-commerce-enabled beekeeping supply stores. Leslie, who has been keeping bees since 1999 is excited to be a part of the Newtown community. Her goal is to bring helpful guidance and top-quality equipment to the hobbyist and back-yard beekeeper. Consumers looking for bee-related products can find homemade jelly, jars of honey, and dozens of other offerings at Bee-Commerce.
Summer History Week
July 15th - 19th, 2019
9:00 AM - 12:00 PM &
1:00 PM - 4:00 PM
Matthew Curtiss House Museum
44 Main Street, Newtown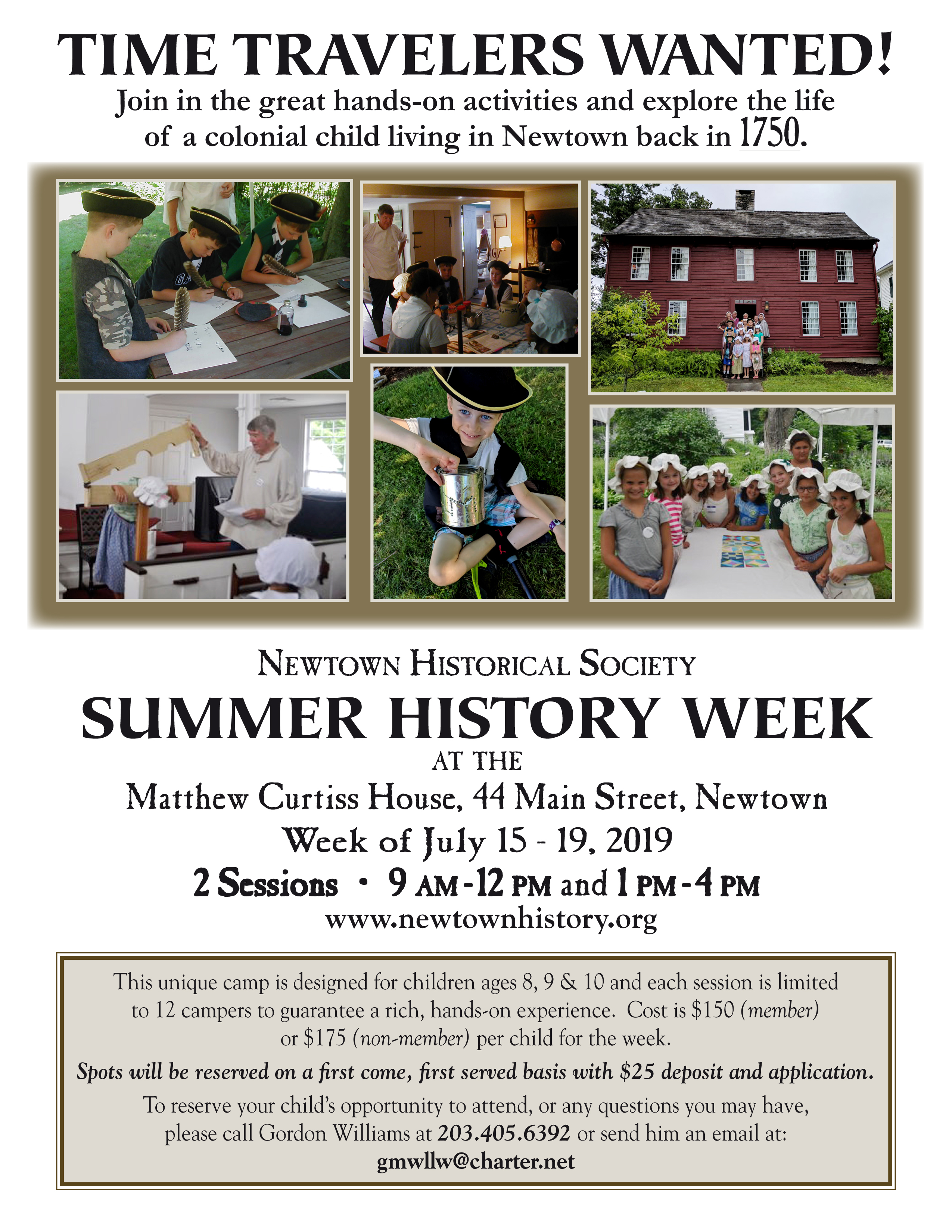 This unique camp is designed for children ages 8, 9 & 10 and each session is limited to 12 campers to guarantee a rich, hands-on experience. Cost is $150 for members and $175 for non-members. Please contact Gordon Williams for further information or to register at 203-405-6392.
Open House at the Little Red School House
September 22nd, 2019
2:00 - 4:00 PM
Middle Gate School Grounds
7 Cold Spring Rd, Newtown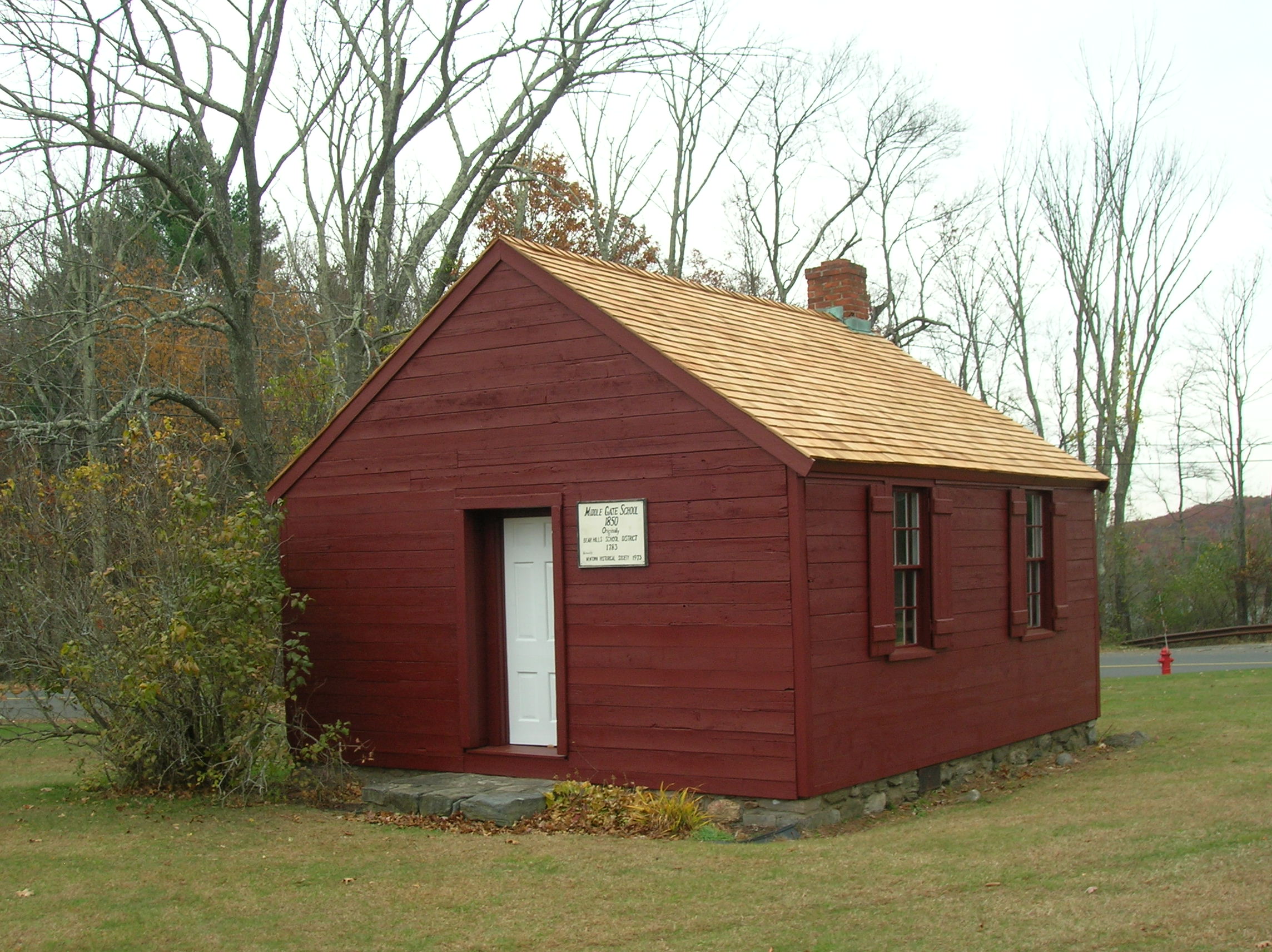 Come tour the Little Red School House and see how students of years past spent their school days. Docents will be available to show you around and answer questions inside the school building. Colonial games will be available for participation outside. This is a family friendly event, so all ages are invited to participate. Event is rain or shine. In the case of rain, inside games will be available.