WE NEED YOU!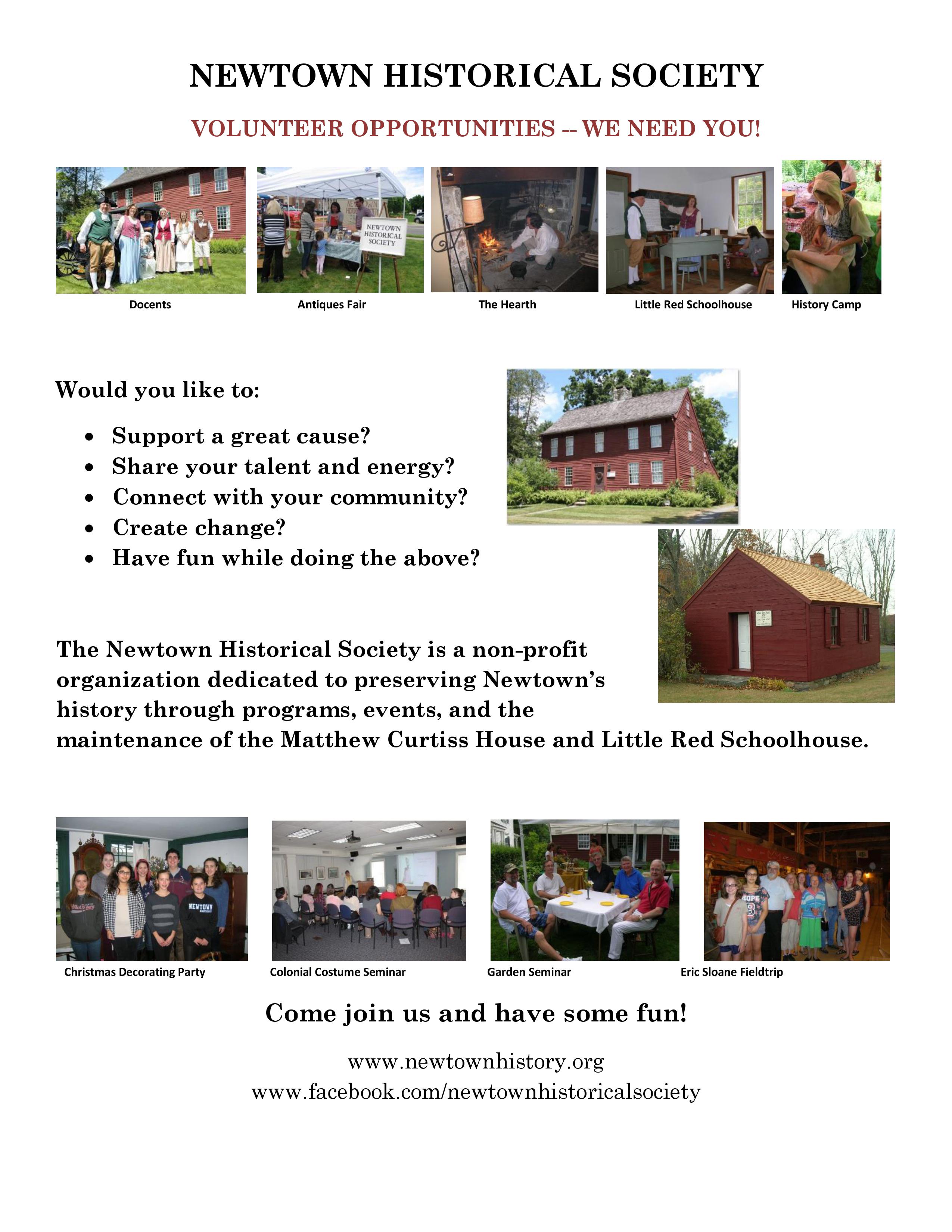 Volunteer Opportunities
The Newtown Historical Society is a non-profit organization dedicated to preserving Newtown's history through programs, events, and the maintenance of the Matthew Curtiss House Museum and Little Red Schoolhouse.
We currently need volunteers for the following positions: Secretary, Bookkeeper, Fundraiser Committee Chair, and Docents
If interested or you just want more information, please contact Barbara Wilson at bkwilsonhistory@yahoo.com or call 203-952-5516.